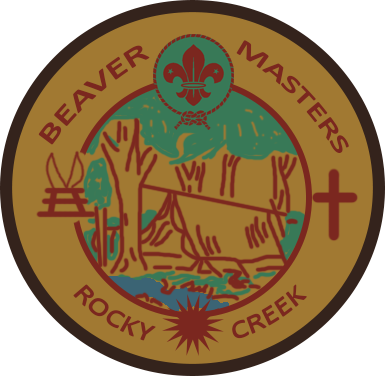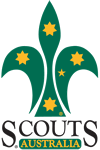 Rocky Creek District Camp Grounds
Accomodation at Rocky Creek
Camping Grounds
Rocky Creek is broken up into four different Camp areas.
Scout Camping
Group Camping
General Camping
Bush Camping
Each camping area has access to water. The Bush Camping areas are seculded and further away from showers and toilets.
See Rocky Creek Map for further details.
---
Brolga Park
The pack shelter has 9 double bunks of full length. Under the same roof is a separate room with a connecting door as well as outside doors. All light switches are located in this room for leaders use. This room has 2 double bunks of full length and two single beds. NOTE: Under Health Department regulations, Mattresses must NOT be removed from the buildings or put on floors.
Leaders: Loder Lodge is a small separate building next to the pack shelter for leaders use. It is divided into two rooms, one having 2 double bunks and the connecting room is shower/change cubicle, enclosed toilet cubicle, vanity basin and mirror. The hot water for the shower and basin is heated by a gas heater in the dining area. Another toilet (male) opens to the outside only. All groups share the ablutions block. A fire hose and fire extinguisher are situated in the yard between the buildings.
Kitchen and Dining: Although under one roof the kitchen is quite separate from the dining area. The kitchen is a besser block construction and houses a large cold room and two domestic fridges, a commercial gas stove/oven, an electric urn, microwave oven. Also a BBQ and gas bottle is also provided. There are ample double power points and a large bench area. There is an outside spot light; the switch is in the kitchen. There is also a fire extinguisher in the kitchen.
The dining area is open on two sides and has seating and tables to accommodate up to 40 people. Along the back wall are two stainless steel sinks and the gas hot water heater. This dining area makes an ideal activities area when raining, or in the heat of the day. A cork board on the wall as well.
---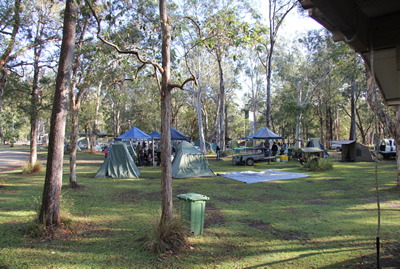 Paroo's Place
This is an all steel building which contains two separate youth bunk rooms on one side, each has 7 double bunk beds of full length. There are two bunk rooms for leaders; each has 4 double bunk beds. NOTE: Under Health Department regulations, Mattresses must NOT be removed from the buildings or put on floors.
Kitchen: The kitchen provides two domestic fridges, an upright freezer, microwave oven, toaster oven, gas stove/oven, a large bench area and large double bowl sink. It has an electric hot water system, ample power points, an electric urn and a felt pin-up notice board. Also a BBQ and gas bottle for use.
Dining and Activities Area: There are 4 fold up style trestle tables, 30 chairs, and wooden benches provided for setting up in the dining area. This large area can be used as a wet weather activity area with tables and chairs stacked to one side. Another double bowl sink is installed next to servery counter from the kitchen.
A floodlight is mounted on the back of the building to light the parade ground area. A fire hose is mounted on the front of the building, and this is NOT to be used to hose out the buildings or concrete floor areas, it is for fire fighting only.